Signed By Carroll Shelby, This Is One Of Two R-Spec Shelby Cobra 427s
3 min read
The 1965 Shelby classic car with a V8 engine, has stunning blue bodywork with white stripes and is available to buy on Bring a Trailer.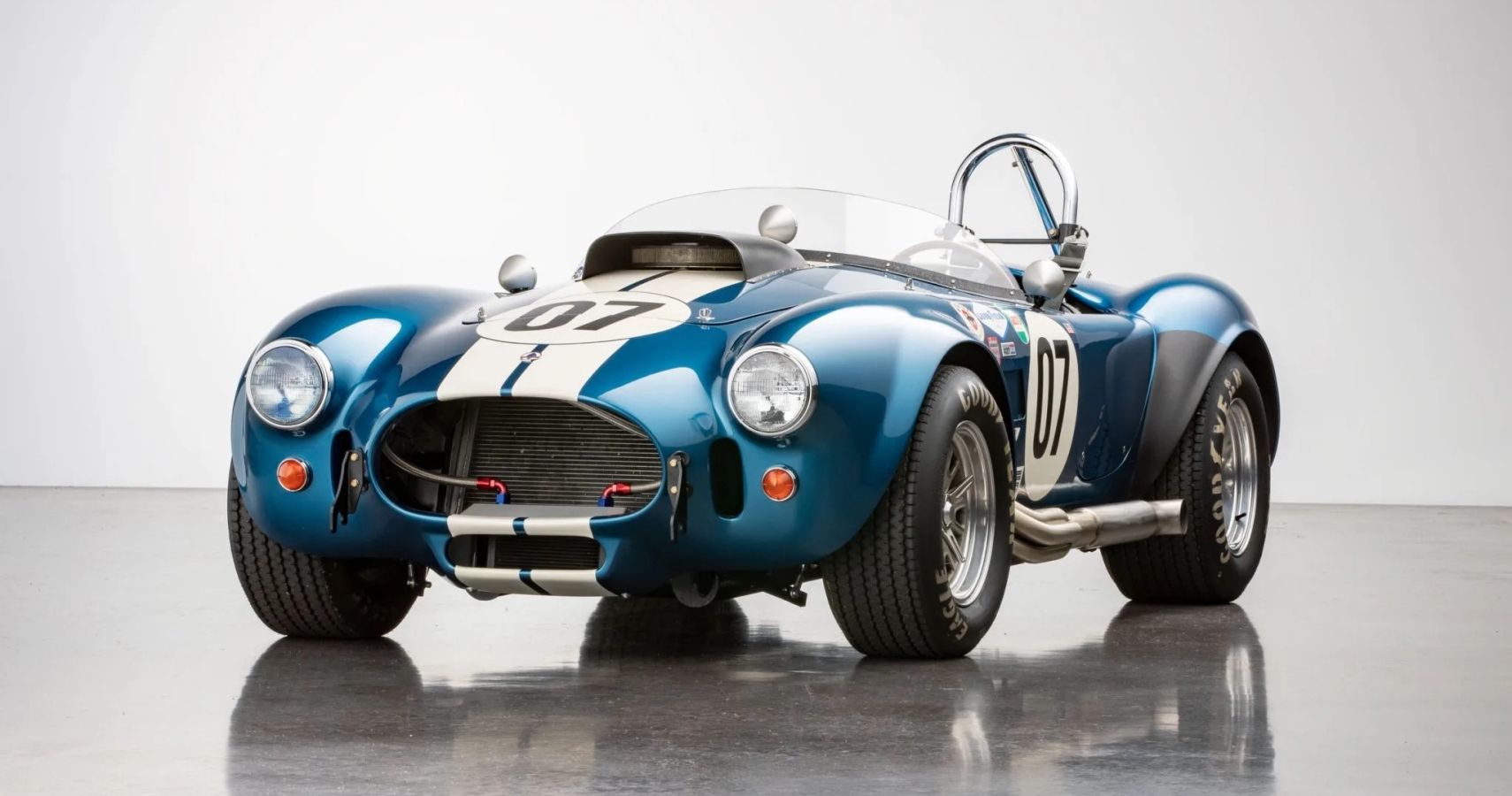 The Shelby Cobra is one of the best loved classic cars in the world, with an incredible history, and classic examples for sale are now some of the most desirable in the world. There have even been replicas and restomod versions made of this classic American sports car. On Bring a Trailer right now is this carbon-fiber bodied Shelby Cobra 427, with a mighty V8 engine, an incredible looking body and just over 4,000 miles on the clock.
Sensational Carbon Fiber Bodywork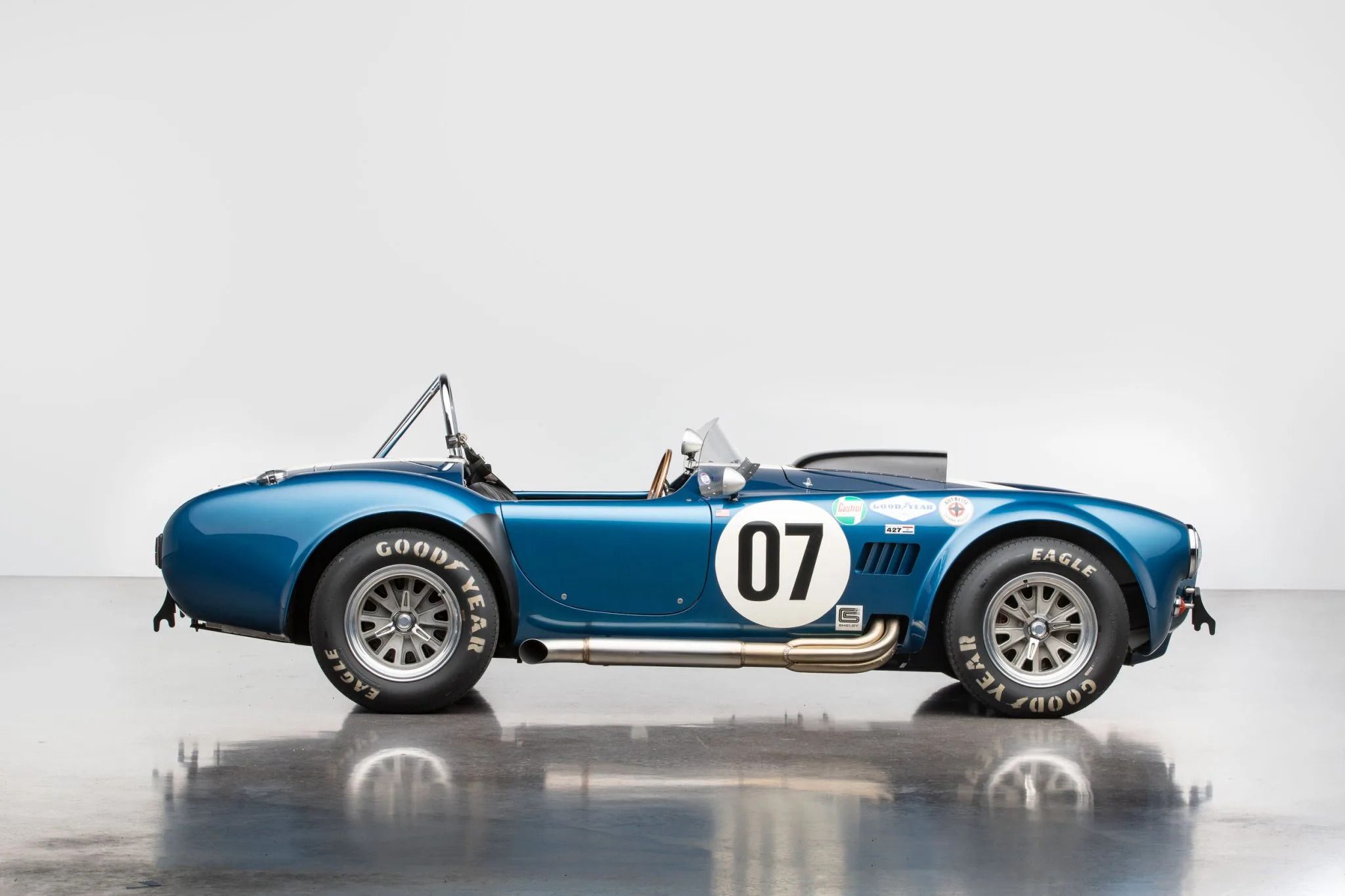 The car is reportedly listed in a title in the seller's name as a 1965 Shelby Cobra 427, but it is so much more than that. The carbon bodywork is in a gorgeous blue with white stripes and roundels across it, and other standout features include the front and rear quick-jack bumperettes, Monza-style fuel filler cap and a chrome driver-side roll-hoop.
There is a hood scoop on the front of the Cobra that is functional, and there is a side exit exhaust system that also stands out. The 15-inch Halibrand-style wheels with painted centers look stunning with the knock-off hubs, inside the Goodyear Eagle Sports Car Special tires.
RELATED: This Is The Best Feature Of The 1965 Shelby Cobra
A Race Worthy Cockpit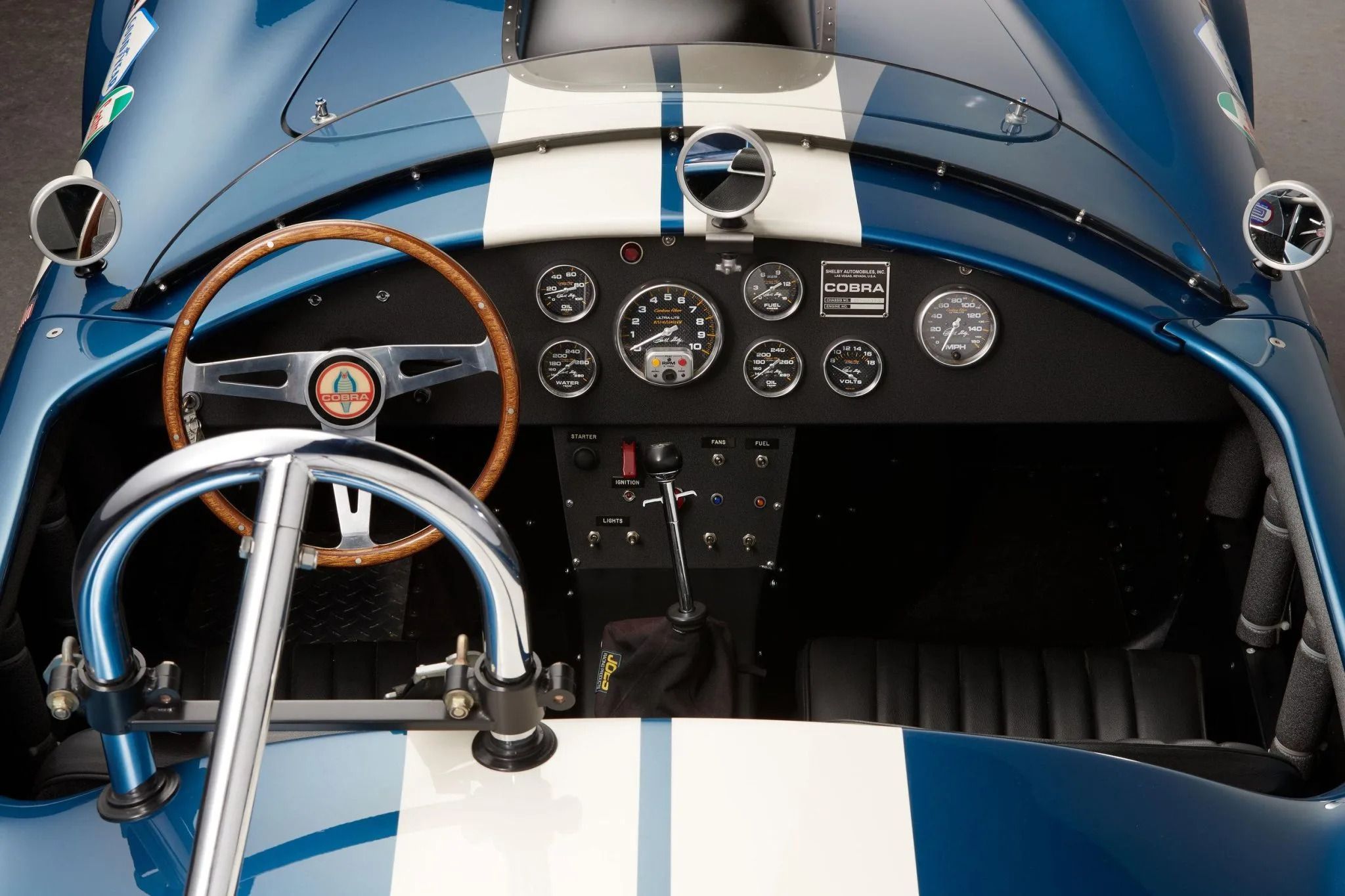 Step inside the Shelby Cobra, and we can see a cockpit that looks like it is ready for some racing action. Low bucket seats are an instant spot and are in black upholstery, that was only fitted in April 2017. A Simpson driver's harness and passenger lap belt are there for safety, and there is a diamond-plate steel driver-side floor panel. The central tunnel of the car is incredibly signed by Carroll Shelby himself, and there is a tag listing the car's chassis number which is nicely riveted to the dash panel of the Cobra.
RELATED: Rare Le Mans Shelby Cobra Built For The 1964 Race Season Is A Legendary Time Capsule
Glorious V8 Power Under The Hood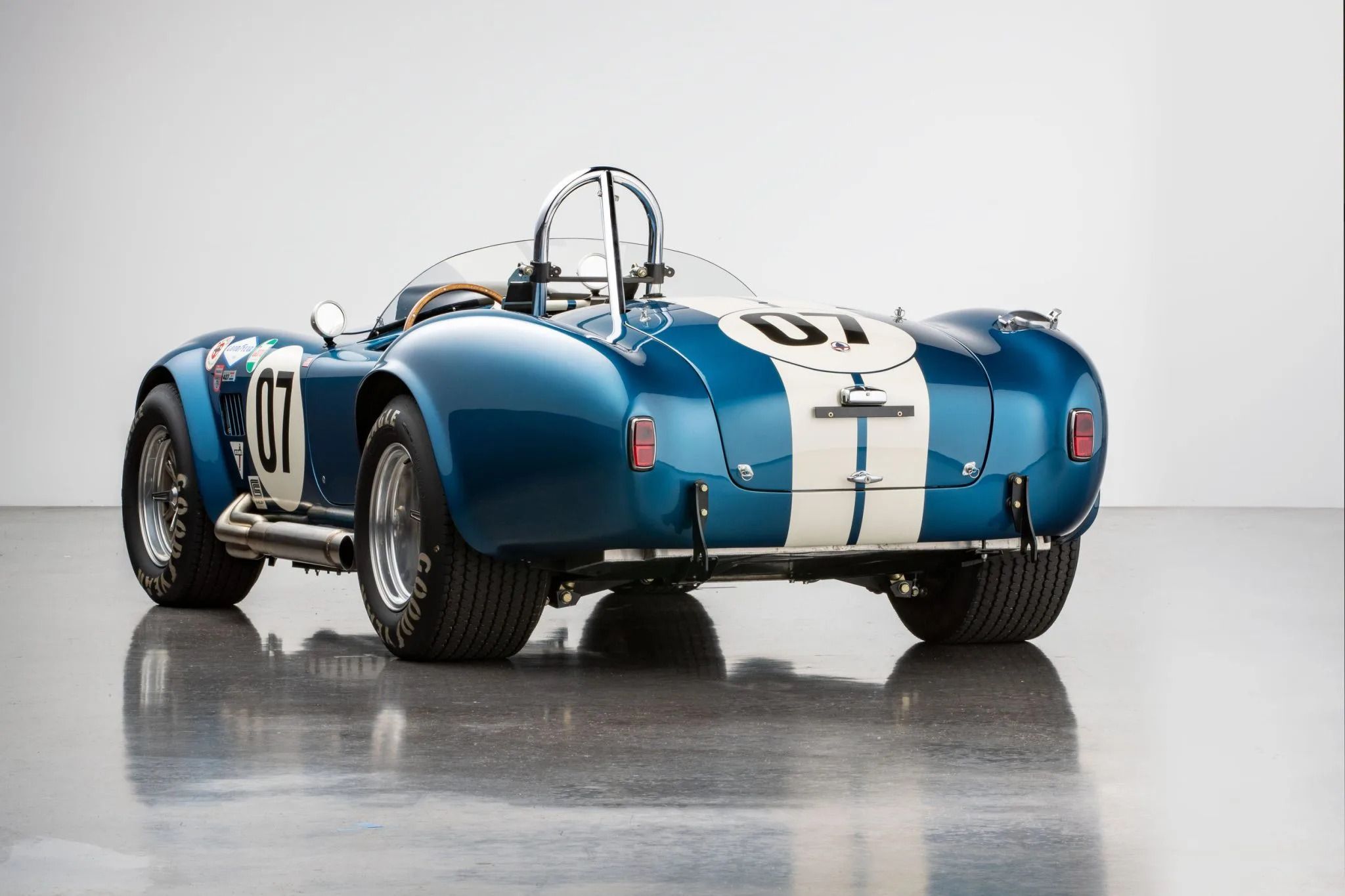 Under the hood, there is plenty of glorious V8 power for the Cobra. The engine is a 427 ci V8 engine with aluminum cylinder heads and a four-barrel Holley carburetor that the Bring a Trailer listing says is a product of Ernie Elliot from 2004.
Brand-new oil pump hoses were apparently added to the engine in February 2017 along with a valve cover and oil pan gaskets. That wonderful V8 power goes to the rear wheels via a five-speed manual transmission, and a fuel cell was also installed into the Cobra in October 2021. With only 4,200 miles on the clock, this Cobra is pretty much brand new.
Source: Bring a Trailer
This Is How Much A 1975 Ford Mustang Cobra II Costs Today
Read Next
About The Author